He/she loves me he/she loves me not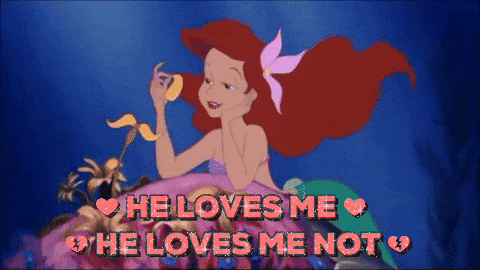 I wrote on the topic in my book How to make is work by me Christine Wallace available on amazon but there are so many facets to what it means to have good communications and I try my best to cover as much as I can .
Sometimes we need to think before we talk and try to be as articulate as possible in our communications with our significant other for fear of being missunderstood (example ) When your saying you need reasurance that this relationship is going somewhere ,this could easily be missunderstood for (you need to prove to me often that that you love me and you have a job and a duty to make sure you do all the things that I believe are symbolic to what it means to love me .) Now you may have an idea as to how one should be or behave if they love you (example) call everyday to check in ,drop your friends to be with me more often or even be avaible whenever I need you here . Now the one you love may have a whole different idea of what it means to love someone (example) we talk often ,we get along and alomost never argue and that dinner I made for us should let you know you mean the world to me . I'm sure you've heard that a bunch of ppl can see one picture and each person sees something completely different and this is why it's important to be clear with one another in experssing what behaviors signify we've got something here . Like the song title More than words which to me tranlates to show me in actions but what if our perspectives on what actions are signs of love differ ? the only way in my opinion is to talk about it and make sure the both of you are on the same page and if not on the same page but nonethless love is there then you can have enough info to know what changes ,compromises need to be made, and or any adjustments .
My book will help you learn a lot about how you may be perceived by your significant other and what you can do about it .so check it out.
#badkarma #badluck #onedozenroses #crystalhealing #psychicreading #psychicfair #relationshipproblems #freegiftsvalentinesday #reunitethesepertated #bathsalts #psychicadvice #psychic #Cursed #meditation #loveadvice #palmreading #curseremovel #superstion #selfhelp #lovespells #onefreequestion #psychicphiladelphia #candles #howtoloveyourself #tarotcardreading #aromatherapy #psychicPhiladelphia #soulmatereading #selfhelpbook